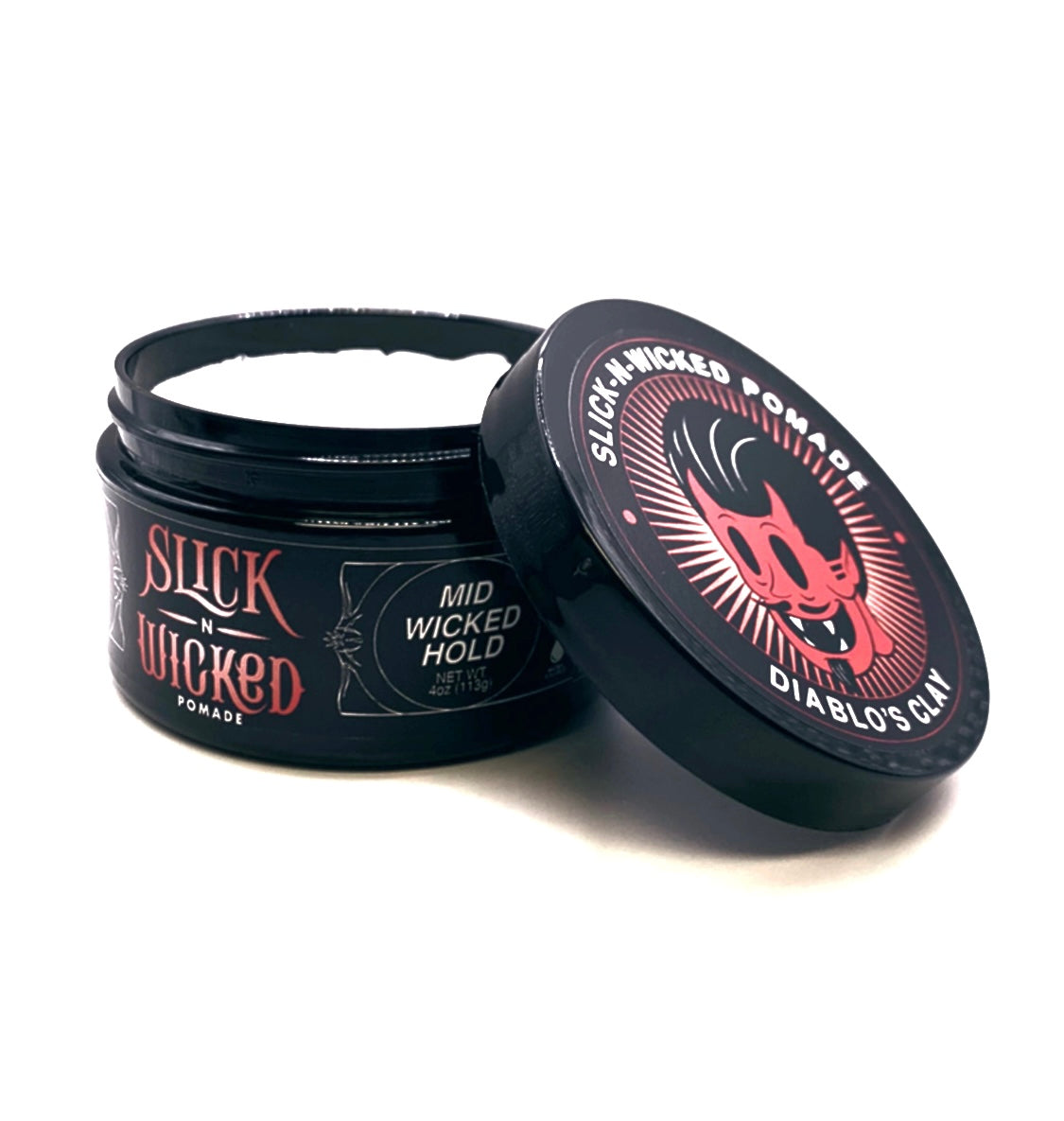 • Medium to Wicked Hold 
• 4oz
• Cruelty Free
• Matte/ Natural Finish
• Easy Shampoo/Wash-Out

Diablo's Clay is Slick-N-Wicked's signature moldable clay. This clay is a Medium to Wicked (strong) hold ideal for textured looks that will last all day. This product is easy to re-style if needed and washes out easily with warm water and shampoo. Has a dark musk scent with a hint of spice. Home-brewed clay, made in small batches.

DIRECTIONS: In hands rub a dime-size amount to towel dried or blow-dried hair, for this step we recommend using a wide-tooth comb for less tug/pull. Add more product as needed. Style with comb, for more texture use a wide-tooth comb or fingers. It applies as a strong hold but will set as a mid hold. Style til' chingon!
Pro tip… apply a little at a time for less pull…
Formulated with bentonite clay, made up of aged volcanic ash, which removes toxins while strengthening hair. Grapeseed oil which contains vitamins, fatty acids (promotes hair growth), and moisturizes (to help prevent dry scalp). Kaolin clay helps prevent breakage, is good for oily scalp, and controls dandruff. Results may vary.
INGREDIENTS: Water, Rice Bran Wax, Grape Seed Oil, Kaolin Clay, PEG 40 Hydrogenated Castor Oil, Micro Crystalline Wax, Bentonite Clay, Ceteareth-25, Polysorbate-80, Glycerin, Polysorbate-20, Fragrance, Shea Butter, PEG-7 Glyceryl Cocoate, Optiphen plus
 SLICK-N-WICKED will make even the ugly look chingon!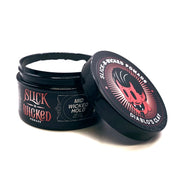 Diablo's Clay